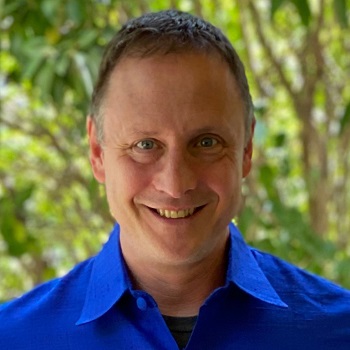 Michael Silver is a professor in the School of Optometry and the Helen Wills Neuroscience Institute at UC Berkeley. Research in the Silver laboratory is focused on the brain mechanisms of visual perception, attention, and learning. His team seeks to better understand how the brain actively constructs representations of the visual environment, using a combination of perceptual, brain imaging, computational modeling, and pharmacological techniques. Although Michael has been conducting pharmacological studies in humans for 15 years, the initial studies as part of the UC Berkeley Center for the Science of Psychedelics (BCSP) will be the first in his lab to involve psychedelic compounds. Following decades of suppression of research on the effects of psychedelic drugs in human subjects, he is thrilled to have the opportunity to contribute to the renaissance of psychedelic research and to conduct experiments that shine light on the mysteries of the mind and brain. Michael directs the BCSP.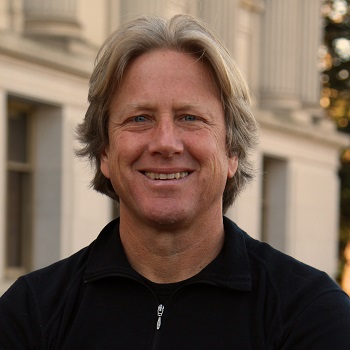 Dacher Keltner is a professor of Psychology at UC Berkeley and faculty director of the Greater Good Science Center. His research focuses on the biological and evolutionary origins of compassion, awe, love, beauty, and humility, as well as power, social class, and inequality. In his role at the BCSP, he is interested in what the science of psychedelics can reveal about how mystical states change moral emotions while interrogating the underlying neurophysiology of these transformations and their benefits for health and well-being. Dacher is the author of several hundred scientific articles and several books, has won many research, teaching, and service awards, and consulted for businesses and non-profits.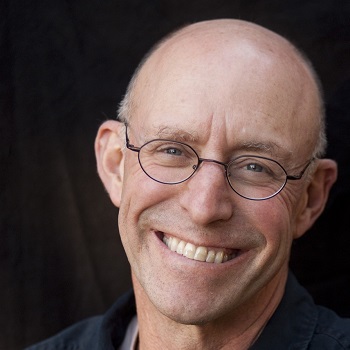 Michael Pollan is the James L and John S Knight Professor of Journalism at UC Berkeley and the author of eight books, including How To Change Your Mind, his 2018 account of the renaissance of scientific research into psychedelics. He leads the public education program of the BCSP, the first effort of a public university to help to foster a well-informed, nuanced understanding of psychedelics.
Tina Trujillo is an Associate Professor at UC Berkeley's Graduate School of Education, where she has researched and taught about the politics of educational reform; federal, state, and international policy analysis; and the links among education, democracy, and social justice. Her current scholarly interests focus on the connections among nature and well-being, as well as the tensions and commonalities between scientific and spiritual epistemologies. She is interested in exploring how the BCSP's training programs and public education efforts can be diverse and inclusive and advance the use of psychedelics as tools for mending individuals' relationships with the broader living community.
Andrea Gomez is an Assistant Professor in the Department of Molecular and Cell Biology and the Helen Wills Neuroscience Institute at the University of California, Berkeley. Gomez received her Ph.D. in Developmental Genetics from New York University and conducted postdoctoral research at the University of Basel, Switzerland. Her work is devoted to understanding the instructive cues that sculpt patterns of brain activity. Her efforts led to the discovery of RNA-based programs that are critical for synaptic plasticity. Her lab uses state-of-the-art techniques to decode the brain's modular nature, including molecular biology, electrophysiology, and functional imaging. The robust and widespread neural plasticity induced by psychedelics motivates the Gomez lab to decode the synaptic mechanisms that underlie cognitive flexibility. As a member of the Executive Committee of the UC Berkeley Center for the Science of Psychedelics, Gomez is committed to advancing a research, educational, and training program that includes proper acknowledgment of Indigenous science from which present-day psychedelic practices stem.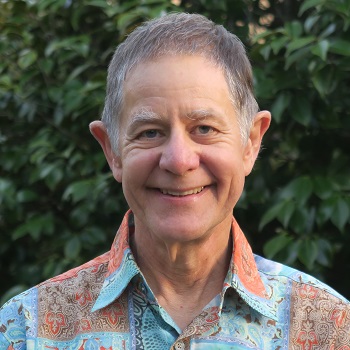 David Presti has taught neurobiology and psychology at UC Berkeley for thirty years, with the history, psychological value, and known neurobiology of psychedelics as important parts of his instructional curriculum. Throughout those years, he also worked to shift educational dialogue and public policy related to psychedelics. For more than a decade, he worked in the clinical treatment of addiction and of post-traumatic stress disorder at the VA Medical Center in San Francisco. For the last 15 years, he has been teaching neuroscience and conversing about science with Buddhist monastics in India, Bhutan, and Nepal. David sees the BCSP as poised to contribute innovative investigation related to psychedelics as probes of the nature of mind and to explore the nexus between physical science and spirituality.
Jack Gallant is Chancellor's Professor and Class of 1940 Chair at the University of California at Berkeley, and co-Director of the Henry J. Wheeler Brain Imaging Center. Prof. Gallant is affiliated with the departments of Psychology and Electrical Engineering and Computer Science, along with the programs in Bioengineering, Biophysics, Neuroscience and Vision Science. He received his Ph.D. from Yale University and did post-doctoral work at the California Institute of Technology and Washington University Medical School. His research program focuses on computational modeling of the human brain under naturalistic conditions. Further information about ongoing work, links to talks and papers and links to an online interactive brain viewer can be found at the lab web page: http://gallantlab.org.
Brian Anderson MD, MSc is an Assistant Clinical Professor at UCSF / Zuckerberg San Francisco General Hospital where he works as a psychiatrist in Psychiatric Emergency Services. He has conducted observational and clinical research on the effects of the use of psychedelics and other drugs for over a decade. In 2018, he conducted an open-label pilot study of psilocybin-assisted group therapy for demoralization in older long-term AIDS survivor men. His research interests are focused on the development of novel treatments for psychological distress in patients with serious medical illness. He is a clinical investigator at the BCSP and supports development of the training program with an eye to ensuring that psychedelics can be given safely and ethically in clinical settings. He is excited about the opportunity for interdisciplinary research that considers theological and religious scholarship in interpreting psychedelic experiences.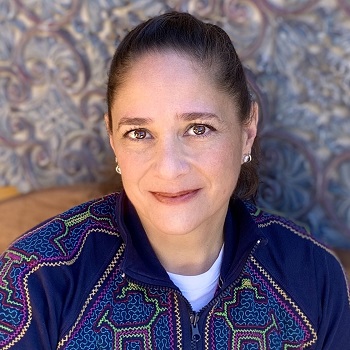 Jennifer Mitchell, PhD is the Deputy Associate Chief of Staff for Research and Development, San Francisco VA Medical Center and Associate Professor, Departments of Neurology and Psychiatry at UCSF, where she oversees a research program focused on understanding the neural mechanisms responsible for impulsivity and addiction in relation to stress, anxiety, depression, and trauma (PTSD) and on developing novel treatment strategies for these conditions. She has completed a number of human clinical trials and currently serves as Principal Investigator on a pivotal, FDA-guided multisite clinical studies assessing the effects of MDMA on PTSD. As part of the BCSP, she helps with regulatory and compliance oversight and with study design and implementation.
Malia Wollan is editor-in-chief of journalism projects at UC Berkeley Center for the Science of Psychedelics and director of the UC Berkeley-11th Hour Food and Farming Journalism Fellowship at UC Berkeley's Graduate School of Journalism. She is a contributing writer at The New York Times Magazine. Her work has also appeared in The Wall Street Journal, The New York Times, National Public Radio, New York Magazine, Fast Company, the Associated Press, PBS's Frontline/World and elsewhere.
Sean Noah is a postdoctoral researcher at UC Berkeley in Michael Silver's laboratory. He received his PhD at UC Davis, studying the neural mechanisms of visual attention and visual awareness. As part of the BCSP, he uses neuroimaging and psychophysical methods to link psychedelics' neurobiological effects in the human visual system to their profound perceptual activity. He aims to better understand psychedelics' mechanisms of action, and in doing so, gain insight into the relationships between the brain and conscious perception.
Catriona Miller (she/her) is a Clinical Program Project Manager, at both UCSF and UC Berkeley, with several years of experience conducting neuroscience research and managing and coordinating neuroscience groups. She has spent the last few years working primarily on clinical trials investigating the therapeutic potential of psychedelic compounds. Her interests and experience are in translational neuroscience research and she is particularly interested in investigating the neural circuitry underlying psychiatric illnesses, such as addiction, PTSD, anxiety and depression. Here at the Berkeley Center she helps with study coordination, site and infrastructure set up, regulatory and compliance oversight, study design and implementation ,and maintaining protocol adherence.
Patrick Gutteridge is the Senior Director of Development for the Berkeley Brain Initiative, which includes the UC Berkeley Center for the Science of Psychedelics, and he also serves on the campus's Principal Gifts and Strategic Initiatives team. Previously, Patrick co-led interdisciplinary life sciences fundraising efforts at Stanford, and he created a successful program of engagement and philanthropy across the Western US and Western Canada for McGill University after serving as Chief of Staff to its Principal and Vice Chancellor.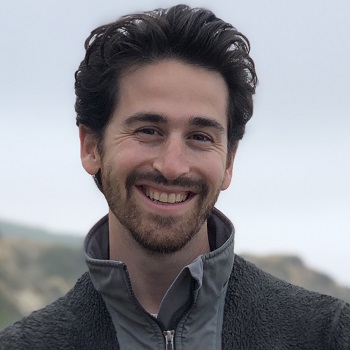 Sam Shonkoff is Assistant Professor of Jewish Studies at the Graduate Theological Union. His scholarship focuses on representations of body-spirit relations and human-divine encounter in German-Jewish thought, Hasidism, and Neo-Hasidism. Psychedelics have a played a significant role in the latter movement, and Shonkoff takes especial interest in how religious traditions shape psychedelic experiences and vice versa. He supports the BCSP's efforts to create a training program in psychedelics, religious cultures, and spiritual care.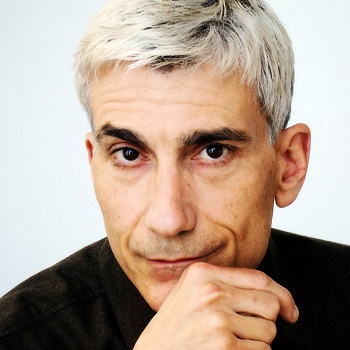 Bob Jesse has long been a quiet, guiding force behind the contemporary psychedelic renaissance. He was instrumental in forming the psilocybin research team at Johns Hopkins, helped to set its course, co-authored its influential 2006 paper among others, and continues as part of that team. He has led the drafting of foundational documents: a Code of Ethics for Spiritual Guides (1995), an amicus brief (2005) for the U.S. Supreme Court in a successful religious liberty case, and a statement on Open Science (2017) now signed by numerous leaders in the field. He has served on boards and advises various individuals and groups in the space, including the Berkeley Center for the Science of Psychedelics. Earlier in life, Bob trained at Hopkins in electrical engineering and computer science, consulted for AT&T Bell Labs, and worked at Oracle as a VP of business development.
Robin Carhart-Harris moved to Imperial College London in 2008 after obtaining a PhD in Psychopharmacology from the University of Bristol and an MA in Psychoanalysis from Brunel University. At Imperial, Robin has designed and completed human brain imaging studies with LSD, psilocybin, MDMA and DMT, a clinical trial of psilocybin for treatment-resistant depression, a double-blind randomized controlled trial comparing psilocybin with escitalopram for major depressive disorder and a multimodal imaging study in healthy volunteers receiving psilocybin for the first time. Robin founded the Centre for Psychedelic Research at Imperial College London in April 2019, the first of its kind in the world.
Adam Gazzaley, MD, PhD is the David Dolby Distinguished Professor of Neurology, Physiology and Psychiatry at UCSF, and the Founder & Executive Director of Neuroscape at UCSF. Dr. Gazzaley is co-founder and Chief Science Advisor of Akili Interactive, Sensync and JAZZ Venture Partners. He has been a scientific advisor for over a dozen companies, filed multiple patents – notably his invention of the first video game cleared by the FDA, authored over 150 scientific articles, and delivered over 675 invited presentations around the world. He wrote and hosted the nationally-televised PBS special "The Distracted Mind with Dr. Adam Gazzaley", and co-authored the 2016 MIT Press book "The Distracted Mind: Ancient Brains in a High-Tech World", winner of the 2017 PROSE Award. He is the recipient of the 2015 Science Educator Award and the 2020 Global Gaming Citizen Honor.
Moana Meadow has studied with indigenous elders in the US and Mexico for over fifteen years. She holds a BS from MIT, an MA from Boston University, and an MDiv from the Pacific School of Religion. She completed 4 units of CPE at John Muir Hospital in Concord, CA, and Kapiolani Medical Center for Women and Children in Honolulu, HI. She was ordained as an interfaith minister at the Chaplaincy Institute in 2010, where she served as both guest faculty and academic advisor. With experience as a hospice chaplain and spiritual director, Moana contributes to the development of BCSP's psychedelic chaplaincy training curriculum, focusing on spiritual care competencies and ethical considerations in facilitating expanded states of consciousness.
Eve Ekman, PhD, MSW, is a teacher, writer, and contemplative social scientist focused on interventions to increase compassion and develop emotional awareness. At BCSP Eve supports the training team in developing its contemplative curricular domains based in meditation, emotional awareness and psychological well-being. Eve is the lead trainer for the Cultivating Emotional Balance training program, wellbeing lead on the health team at Apple, a Senior Fellow at Greater Good Science Center at UC Berkeley, and Mind and Life Institute fellow.
Joody Marks creates systems and strategy for organizations through artful collaboration and rigorous execution. She designs and implements operations to support the greatest impact of world-changing projects and initiatives– creating equitable access to healing opportunities is her dearest passion. Joody has a BA from UC Santa Cruz and serves on the Farm to Crag Board of Directors. She has been designing and developing experiential learning programs for over 10 years, which has given her the opportunity to hone her skills in event planning, communications, project management, team building, and driving multi-dimensional projects to successful completion. She is deeply inspired by the potential of BCSP's training program to impact the quality and accessibility of transformative health care.